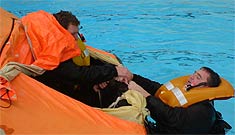 BOAT SAFETY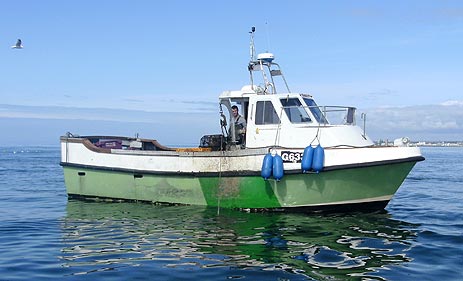 There is no room for complacency in the commercial marine market. With the recent escalation of insurance claims and the resultant climb in premiums, combined with an ever-growing increase in global awareness of public accountability for the safety of passengers and crew as sea, it is now essential that commercial operators comply with the new legislation. Insurance companies and approving bodies require a minimum standard of fire fighting equipment on all commercial vessels.

Commercial vessels are generally subjected to more stress than leisure craft, increasing wear and tear on electrical fittings, engines, generators, etc. Even today's safety equipment and non-inflamable materials still leave many potential sources of ignition; like fuel, electronics and engines.

Truelight Marine offers fire fighting and protection solutions for all commercial boats. We specialise in the installation and servicing of Saclon automatic extinguishers, a fixed fire fighting system to protect valuable machinery and equipment in marine applications.

Truelight Marine also supply marine approved and portable fire extinguishers, fire blankets, marine fire detection systems and a selection of other fire fighting equipment for marine application. We only supply equipment approved for marine use.

Whatever your commercial marine safety requirements, our expertise and knowledge will help you find the solution in the most cost-effective way possible.

If you have any enquiries relating to commercial marine safety, please call us on (087) 280 7028 or e-mail us at info@truelightmarine.ie.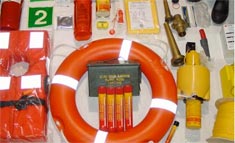 SAFETY COMPLIANCE
Do you know what safety equipment you should carry on board? Are you aware of the laws and regulations that apply to your vessel? Was your safety equipment serviced within the required timeframe.

Truelight Marine pride ourselves on our expertise and knowledge with regard to marine safety and regulations.

Let us ease your burden of knowing what the correct equipment is that you need to purchase and making sure that you comply with all the relevant / applicable regulations.

more about safety compliance >>