ADDITIONAL SERVICES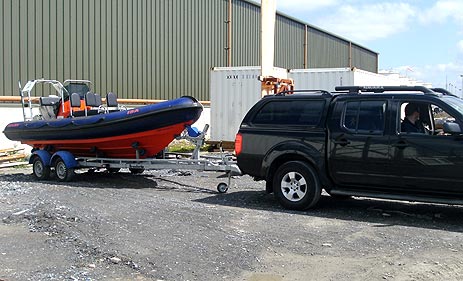 Truelight Marine offer a range of additional services;

Rescue Recovery service
Truelight Marine's comprehensive rescue recovery service, provides quick, reliable and efficient boat towing, boat recovery, boat transporting, docking assistance, or boat winching when required. You can rely on us to provide prompt, professional and quality service to your stranded boat or vessel.
more about our rescue recovery service >>

Sourcing
Interested in buying your own boat, but not sure where to start. Whether you are looking for a coastal fishing boat the or a cruiser to spend time with the family, Truelight Marine can take the headache and risk out of buying a boat.
more about our sourcing service >>

Leisure Training Programs
Our powerboat training programs help you make the most of your opportunities to get afloat safely and give you the know-how and confidence to skipper your own boat wherever you like.
more about our leisure training programs >>

Commercial Training Programs
We also provide training for people who plan to work commercially on the water, whether itís skippering (including charter boats), diving or fishing. We also ensure you are legally compliant on all the required regulation
more about our commercial training programs >>

Event Safety
If you are organising an event on or over water, safety should be considered with great care. Truelight Marine can take care of any concern and worry regarding safety. We can provide boats, crew and landside safety equipment for your event.
more about our event safety service >>

Safety Cover
Safety Boats can be a requirement for any Marine construction project when work over the water is needed. Truelight Marine provide a Safety Boat service to meet your requirements for the provision of safety boat cover on the water.
more about our safety cover service >>


If you have any enquiries relating to any of our additional services, please call us on (087) 280 7028 or e-mail us at info@truelightmarine.ie.