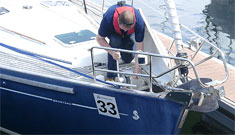 Boat Maintenance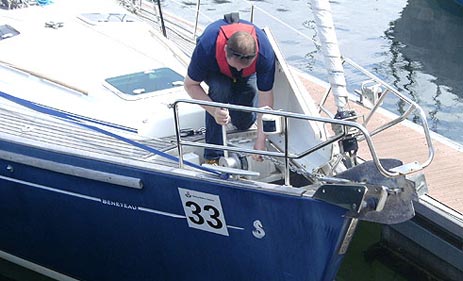 From the moment of purchase it is essential to start thinking about boat maintenance and the schedule of upkeep if the vessel is to stay looking new and performing well.

Boat Inspection
Firstly it is important to personally inspect the boat or else hire a professional boat inspector. If the boat is second hand then a boat survey should have been carried out on the buyer's behalf at the point of purchase. Comments and recommendations from either inspection will be useful in determining what aspects to watch out for and what are the maintenance weaknesses of the boat.

Interior Boat Detailing
Interior boat detailing is not simply a case of vacuum cleaning the living quarters every weekend, it involves a careful and extensive procedure of cleaning that will dramatically improve the look of the boat in the long term. As well as vacuuming, aspects that need to be considered when detailing include polishing different materials such as wood or metal, cleaning windows and blinds and steam-cleaning carpets, canvas and upholstery.

Boat Bottom Cleaning
It is easy to overlook the maintenance of the part of the vessel that is underwater because it is out of eyeshot, but this is the most important aspect. This is because barnacles, algae and other marine life attach themselves to a boat's bottom and can affect its speed and performance.

Mechanical Runnings
Boat maintenance is not just confined to cleanliness but also making sure that everything mechanical runs efficiently. This process includes checking the oil level of the engine, as well as the A.C. power generator and checking all the batteries on board. Also it is important to check that all the navigation lights are working as well as any other navigation electronics.

Boating is certainly an enjoyable way to spend an afternoon or a weekend but it is also very tiring and cleaning the vessel is probably the last thing anybody wants to do when they get back home. But it is worth bearing in mind that keeping a boat in good condition will not only maintain its performance and good looks but it will also its resale value. If this all seems like too much work, why not let us look after these jobs for you under our boat management service.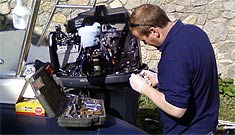 BOAT REPAIRS

Truelight Marine specialises in boat repairs, generally carried out on-site, but we also offer to repair your boat or boat engine at our workshop.
more about boat repairs >>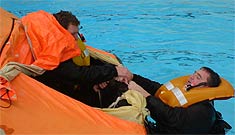 BOAT SAFETY

While accidents do happen, knowledge and preparation go a long way toward returning to the dock safely.
more about boat safety >>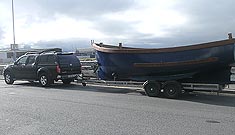 TRANSPORTING YOUR BOAT

We provide door to door service and base our business on customer service and satisfaction. We never compromise on these beliefs.
more about our boat transport >>