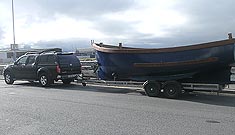 BOAT TRANSPORT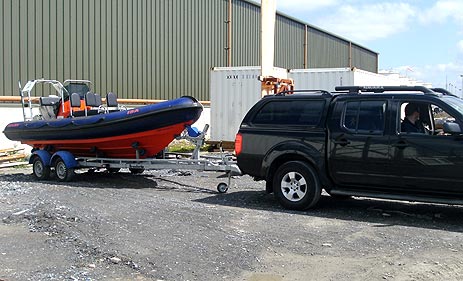 Point to point delivery of your yacht or powerboat is cost effective, safe and easy with Truelight Marine. We provide a professional and dedicated service that makes moving your precious investment a straight forward and hassle free process.

Our qualified delivery driver is available to collect your boat anywhere in Ireland, Northern Ireland or the UK. Your boat will be carefully loaded, protected and transported and it will be fully insured by us during the period it is in our care.

We will require that you are at the collection point so that our driver can take over the boat and all details from you. Our driver will call ahead to coordinate with you an agreed estimated time of collection.

We are always available to offer advice on any aspect of the transportation of your yacht or powerboat. To arrange for your boat to be collected by Truelight Marine please telephone (087) 280 7028 or e-mail us at info@truelightmarine.ie.

Our comprehensive guidelines for preparing your yacht or powerboat for transport may come in handy for you. Click here to view the tips.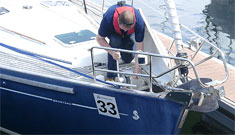 BOAT MAINTENANCE
To ensure the maximum enjoyment of the season, Truelight Marine offer service programs, available weekly to suit your needs.
more about boat maintenance >>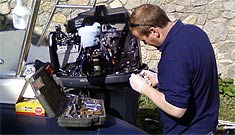 BOAT REPAIRS
Truelight Marine specialises in boat repairs, generally carried out on-site, but we also offer to repair your boat or boat engine at our workshop.
more about boat repairs >>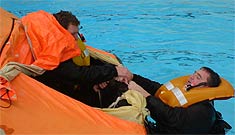 BOAT SAFETY
While accidents do happen, knowledge and preparation go a long way toward returning to the dock safely.
more about boat safety >>