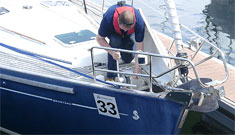 Boat Maintenance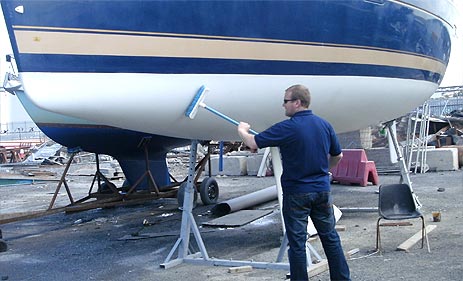 Antifouling relates to the process of protecting boats from sea creatures attaching themselves to the hull and causing damage. Heavy fouling not only looks unsightly but it also makes your boat slow, less responsive, and to operate with less fuel efficiency.

If a vessel has to remain in the water for most of the year there is no other solution than to have the hull properly protected. The onset of osmosis and other hull deteriorating problems could lead to a very large financial burden that could be very easily avoided.

We recommend that you antifoul your boat annually as this helps to reduce the chance of osmosis.

Our experienced team can provide this service at a very competitive price and have all the tools and equipment necessary to correct any other problems that may become apparent once the vessel has been lifted out of the water.

We provide a thorough and professional, yet cost effective antifouling service to ensure your vessel performs to it's maximum capacity and with better fuel efficiency.

While your vessel is out of the water it creates an opportunity for have a good visual inspection to check that everything underwater is in good safe working order, and to check there aren't any major maintenance concerns such as serious osmosis.

Truelight Marine offers a true mobile marine service. If you have any enquiries relating to the Antifouling of your vessel, please call us on (087) 280 7028 or e-mail us at info@truelightmarine.ie.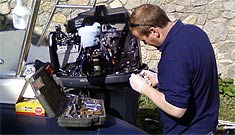 BOAT REPAIRS

Truelight Marine specialises in boat repairs, generally carried out on-site, but we also offer to repair your boat or boat engine at our workshop.
more about boat repairs >>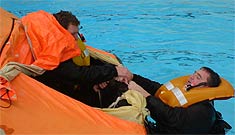 BOAT SAFETY

While accidents do happen, knowledge and preparation go a long way toward returning to the dock safely.
more about boat safety >>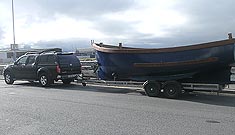 TRANSPORTING YOUR BOAT

We provide door to door service and base our business on customer service and satisfaction. We never compromise on these beliefs.
more about our boat transport >>